I started Decisive Marketer to help striving business owners build their careers and refine their digital marketing plans without missteps that come with doing it alone.
The impact of our decisive training on myself and my students has been crazy huge. In less than 4 years, I have built seven-figure businesses applying different marketing tactics I've learned throughout the years. My students have now done well over $100k a month in selling their products.
I started Decisive Marketer to support striving business owners build their career and refine their digital marketing plan without missteps that come with doing it alone.
During my university days, I spent the majority of my time studying music engineering. I came not from a wealthy family, and for me, back then, spending was a luxury.
It was hard, but when I graduated and finally landed a 'stable' job in a music instrument retail store, I thought I could yet buy things I've wanted for so long.
I was indeed doing a good job at work; I helped the music store earn 2.4 Million in annual sales revenue by strategizing the use of digital marketing.
When I thought everything was going well, they kicked me out and found someone cheaper than my rate. Desperate to find a way out of my financial predicament, I turned to the internet, utilized my limited digital marketing experience, and discovered a way to make money online.
I finally turned my
Passion into Profit.
Truth be told, my online experience hadn't been smooth sailing.
I tried different things on the internet; affiliate marketing was the first.
As an affiliate marketer, I earned through commission every time someone buys the product I recommend.
However, my income was inconsistent, and often, I earn less than I need to cover my expenses.
Later, I shifted my focus to affiliate SEO – I found products with a great deal of search traffic and offer reasonable commission per sale.
After trying my best, the income is still not enough, but I know there is potential on the internet, and I don't want to lose hope.
I realized that even if I have a good website, there's not much result…😫
Honestly, I'm not good at convincing people or talking to them – I'm no salesman.
But I like the idea of people buying from my website.
After long research, I finally learned eCommerce, and that changed everything in my life.
Right off the bat, I started my research about eCommerce and turned my website into a selling machine. The first year was rough, and I spent a lot of time researching and building my brand.
I first started SeniorCare, and I never expected the result. All the essential lessons from my previous job as a digital marketer to affiliate marketing and SEO, which without-a-doubt benefit me today.
After six months of starting my first eCommerce store, I hit $100,000 monthly revenue by just incorporating all the things I've learned.😍
Our goal was to live the life of our dreams…
My goals were simple – to travel and spend time with my family without 'hard' work.
The Beginning of my
eCommerce Journey
"There are a lot
of things that
have changed
in my life."
Within a year, I grew my eCommerce business and started selling natural health food supplements – I started Honey City.
I built four additional eCommerce stores with different niches.
In 2019, HoneyCity grew and launched in Taiwan and Hongkong, and in 2020, we were able to grow SeniorCare and earned over 2 Million across sales channels.
Today, I still live in Singapore with my wife and our son. I'm now 30 years old, and through selling on the internet, I acquired multiple properties across Singapore.
I've got a fantastic team that helps with my eCommerce business and helps support striving entrepreneurs to build their dreams.
And, I still have ample time to spend with my family and friends. Time for myself and enough time to work on my passion.
All of this was possible because I decided it was time to take control of my life and launch an online business.😎
And now, it's my goal to help people around the world create the business and the lifestyle of their dreams.
It could happen for you, too.
I'm no different from you.
I didn't have any advantages when I first started. I only have that little knowledge I gained from my previous job as a digital marketer which without a doubt, wasn't helpful at the beginning.
I also spend time doing my research, searching for the right product to sell, and finding the best way to sell my product.
But I made sure that the path I've chosen would give me the freedom and lifestyle I desired.
And I want you to achieve the same goal.😃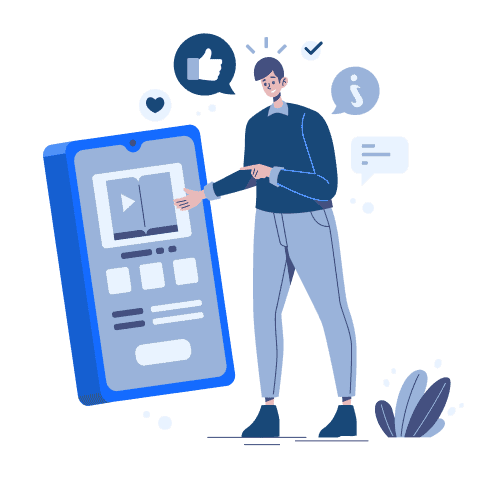 Here's why I started Decisive Marketer
I have a passion for helping others build their success.
I wanted to share my knowledge with other people who are struggling with their life and career. I know the feeling of being lost and not doing the things you want in life because finances are keeping you from achieving your dreams.
I've seen a lot of people grow their business with the knowledge I shared. I have co-business owners who turned their lives differently because I could impart knowledge that changed their business and life.
I realized how I desired the experience of helping people achieve their dream with eCommerce or digital marketing. I couldn't get enough of it.
In 2020, I began my dream of helping people by establishing Decisive Marketer – an online course that will support striving business owners build their dream lifestyle. It's not all about eCommerce or marketing; it has the secret method I used to achieve success.
Three reasons Decisive Marketer and I can't support you
If you don't have a decisive mindset, this is not for you.
Are you still thinking, 'Can I really do it?'
If you don't have the determination and certainty for this path you are taking, then DecisiveMarketer is not for you.If your mindset is not aligned with your dreams, it won't happen. I may present the same strategy I used or the best tool on the internet, but if you are not determined, not putting consistent action,
nothing will work.
You'll still be stuck wherever you are in life now!
If you are looking for the 'easy way,' I can't help you.
I can help you, but I refuse to do it.
Why?
Because those who ask for the 'easy way' are not fully invested.
And, I won't waste my time and effort on those who are not fully committed. There's no easy way to build your dreams.
But, I don't want you to work 'Hard'; instead, I need you to put in small, consistent effort and still achieve your dreams.
I can not help you get rich quick!
Most people believe that selling online or the internet, in general, can easily make you rich.
I understand, we have the impression that online is easy – in one click, you can reach out to someone from another side of the world.
But, similar to traditionally selling products, you still have to work, put effort, and put your 100% into making it successful, or else you'll never get rich.
Do you want to take action now?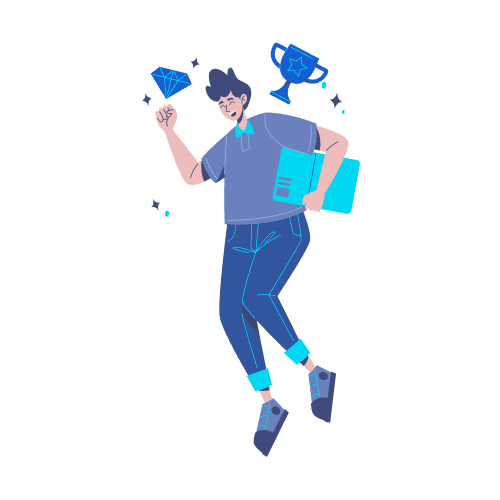 So, if you'd like to learn how you can start your own eCommerce business or build the lifestyle of your dreams then:
Sign up for my free _______ Training.
You'll also get free video trainings inside the Decisive Marketer "____________" and "____________"
Be sure to subscribe to my email list, so you don't miss any updates to the blog: